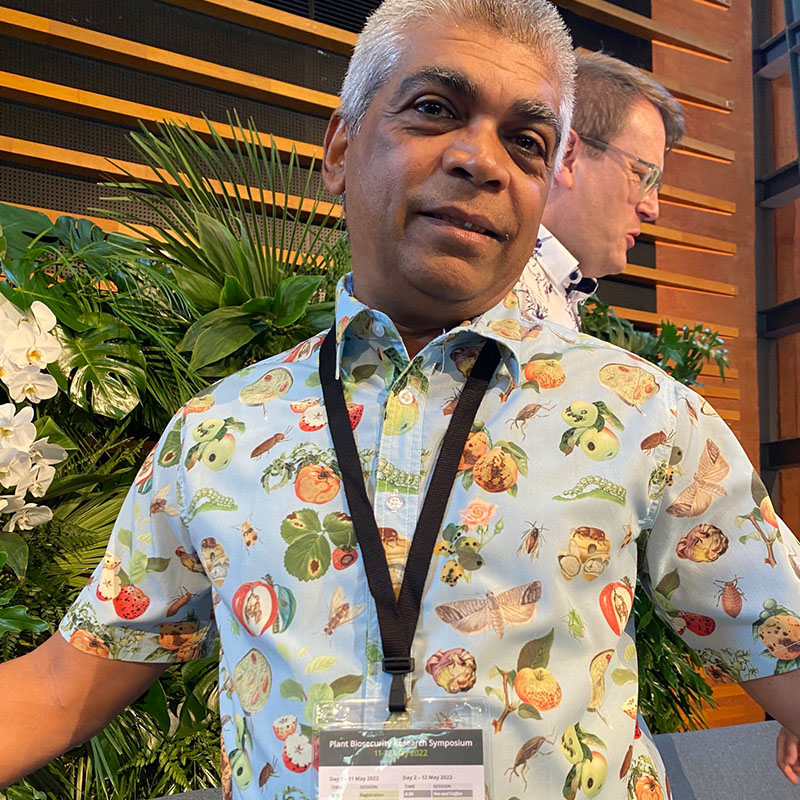 Satendra Kumar
Council member
Director Plant Biosecurity and Product Integrity & NSW Chief Plant Protection Officer, NSW Department of Primary Industries
Satendra Kumar has over 40 years' experience working in agriculture sector starting his career in Fiji and then for 12 years with the Department of Agriculture and Food Western Australia before joining NSW Department of Primary Industries in 2007 as the Director Plant Biosecurity and NSW Chief Plant Protection Officer.
Satendra is a dedicated executive leader with a rigorous science background coupled with human and financial resource management experience. He has extensive knowledge and a track record of effectively dealing with plant biosecurity issues that affect the breadth of plant industries, environment and community at state and national levels.
During his career in WA and NSW, Satendra has played key roles in a significant number of pest and disease incident responses, including potato spindle tuber viroid, apple scab, sugar cane smut, Impatiens necrotic spot virus, lupin anthracnose, khapra beetle and myrtle rust. He has also contributed to many nationally significant plant pest incident responses in other jurisdiction. Satendra also represents NSW on range of internal and external committees and workings groups to progress state and national plant health agenda.
Satendra also manages the NSW fruit fly portfolio that includes management of Queensland fruit fly in endemic and Riverina/Sunraysia pest free areas, in-field management and post-harvest research, development and extension, exotic fruit fly prevention and preparedness and NSW SIT program.
Satendra holds a diploma in agriculture from the University of South Pacific, 1st class Hons horticultural science degree from the University of Queensland and PhD from the University of Western Australia. He also completed a Diploma in Frontline Management and is a member of the Australian Institute of Company Directors.