A note from the Manager – March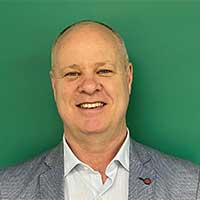 The National Fruit Fly Council (NFFC) has recently been contracted for a further five years (Phase 4) providing a strong base to build on the momentum developed over the past few years.
Our 2022 program is already well underway with numerous initiatives on the go. We are currently reviewing our NFFC structure and governance, with the NFFC set to consider potential improvements at their March meeting. Our overarching vision is to ensure we have a strong and viable national fruit fly system with a clear strategy and prioritisation that is developed and owned by all key stakeholders.
A high priority this year is the work underway on engagement, discussion and leadership about the fruit fly management toolkit including agrichemicals. Additional work on preparedness through activities such as scenario planning exercises relating to national fruit fly distribution, is planned for June. This will provide us with a thorough system health check and assist in establishing knowledge and raising awareness of national processes. Our full list of strategic priorities can be found here.
While COVID-19 has restricted the opportunity for face-to-face visits over the past two years, we have maintained connections through online webinars and are planning regional roadshows starting this month. We are also working towards a variety of face-to-face industry engagement opportunities in the coming months at events such as Hort Connections (Brisbane, 6-8 June), Berry Quest (Gold Coast, 25-28 July) and the 11th International Symposium on Fruit Flies of Economic Importance (Sydney, 13-14 November). We look forward to seeing and hearing from you when we are out and about in your part of the world.
Stuart Burgess
Manager, National Fruit Fly Council